Rare Sugars, Biochemicals, Biocatalysts, and Bioprocessing Solutions
See us at ACS this March in Philadelphia
Exhibitor Booth 139 , March 22-24
Poster Session, March 22 - 7:00-9:00pm
Talk, March 25 - 9:35 am
Glycosylation of 4-methylumbelliforone with dTDP-deoxysugars by homologues of Bacillus licheniformis YjiC
Exhbit Hall A, Pennsylvania Convention Center
Enzymes from thermophiles for production of sugar phosphates and activated sugars
Salon 10, Philadelphia 201 Hotel
Pharmaceutical products that incorporate glycochemicals have tremendous therapeutic potential. However, pharmaceutical research with glycochemicals has been limited, at least in part, due to the fact that rare and modified glycochemical building blocks needed to develop new products are difficult or prohibitively expensive to make. Our proprietary technology platform allows us to affordably provide rare sugars, including many that have never been commercially available before. In addition, we can often produce custom sugars of interest unique to your project.

The New Home of
zuCarb™ Research Carbohydrates & Intermediates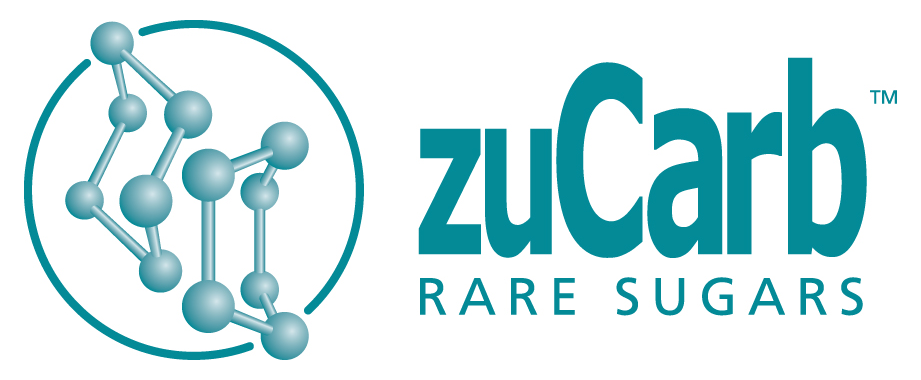 Our range of rare sugars include:
- Rare/L-sugars
- Phosphorylated sugars
- Nucleosides and Activated sugars (GDP, UDP, TDP-sugars)
- Many more available through custom synthesis
Oligosaccharides are key components involved in many cellular processes and also serve as attachment sites for bacteria and viruses for entry into the cell. Both natural and synthetic oligosaccharides have been proposed to have beneficial therapeutic properties in a number of applications. Unfortunately, these oligosaccharides have previously been difficult or impossible to obtain using traditional chemistry.
The zuCarb technology platform allows production of many of these important molecules. Some examples currently available include globotriose, globotetraose, and others or custom manufacturing of oligosaccharides can be carried out.
Applications include:
- Therapeutic and Research Oligosaccharides
- Human Milk Oligosaccharides
- Other custom oligosaccharides
For more information on the custom research oligosaccharides that the Midwest Bioprocessing Center offers please contact us at products@mwbioprocessing.com.
Copyright 2020 ©Midwest Bioprocessing Center